We watch it as adults, played it as kids and pass the love of the game down through generations. Spring has sprung, and for many of us that means the beginning of baseball season. America's national pastime, baseball is one of the nation's oldest and most celebrated sports. A game of extreme skill, it also has one of the most recognizable, unofficial theme songs, Take me out to the Ball Game.
Over the years, there has been a unique union developing between Hollywood and the National Baseball League. Many movies have been made about the game, players and the romance of a winning season. There have been some strikeouts and some grand slams too.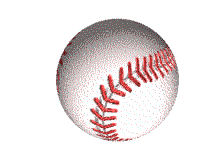 Are you a Phillies fan? A Mets fan? What are some of your predictions for the upcoming season? Whatever your team, celebrate your love for America's game with these quotes from classic baseball movies that have been celebrated through the years:
"If you build it, he will come."
"There's no crying in baseball!"
"You call that pitching? This is baseball! Not tennis!"
Enjoy a few laughs and practice your cheers with these great movies of the game!