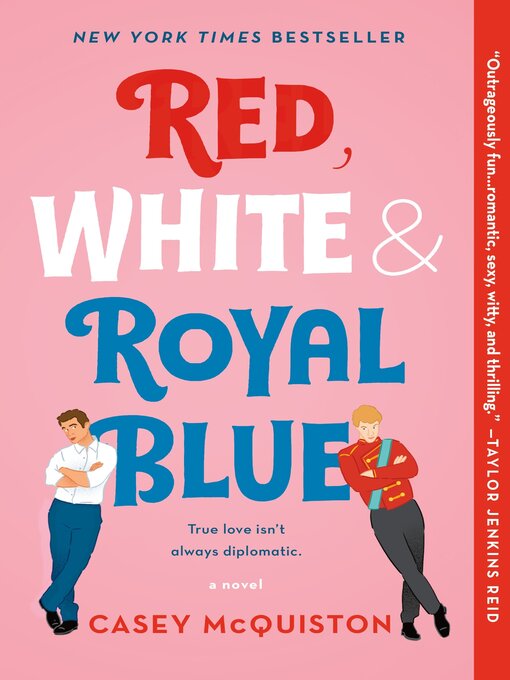 The world could always use a little more love, and what better time to curl up with some romance and optimism than right now?
One of the most popular queer romance stories in our collection is Red, White, and Royal Blue, by Casey McQuiston. As one of our librarians, Naju Webb Johnson, shared, "I recently flew through and it was a balm for my soul. A smart, sexy balm. A balm that invited me out for food truck tacos and rooftop cocktails and spoke passionately about its ideals without ever straying from its sense of humor. A balm that I could happily have held onto for its full 21-day loan period on Libby, but which, inspired by its overwhelming good nature, I returned and allowed to grace the next person patiently waiting on the hold list. You're welcome."
If you're still waiting to get a hold of Red, White, and Royal Blue, if you recently finished it and your appetite was whet, or if you're simply always in the mood for a good queer romance, check out some of the titles below, which portray a variety of genders and sexualities.